Mindset and Energy Elevation
This package has been upgraded to include a 3rd course at a lower price. Please visit The 3 Courses Package for more information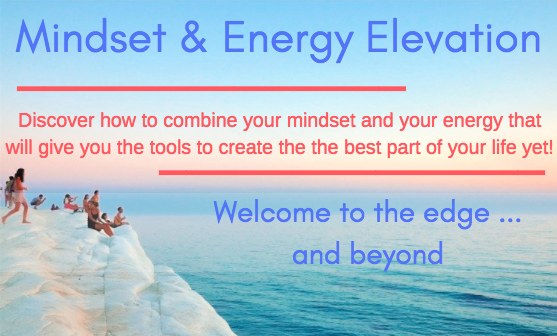 The Mindset and Energy Elevation Course is a two part process that relates to your physical nature with mindset, and your spiritual aspects with energy. Combining your physical mind with your spiritual energy can bring about exponential change across all elements of your being; physically, mentally, emotionally and spiritually.
This program is for people that want to be able to bring a complete balance to their physical, emotional and spiritual experiences around relationships, health, money and self.
The Mindset and Energy Elevation Course is available as two fully comprehensive online courses. One course covers mindset and the other, energy.

Self care begins with the mastery of your thoughts.
Taking control of your thoughts means taking control of what you can do with your life.

"Prior to joining this Mindset Program, I was not sure where to start. Lost track a bit. Since the program, I now have a much better frame of mind, quietened the not so good mind chatter, seeing clearer, positive and happy and am more aware of how powerful the mind is with intention. I highly recommend this program. The content, the follow up support and guidance from Kelly is awesome. Thank you for your time and effort. Love it! Cant wait to see what doors open" - Lisa B, Oakey

Energy flows where attention goes so by taking control of your thoughts, you are taking control of your energy. Becoming aware of energetic blocks or imbalances within your body and your life, allows you to be able to take complete control of your outcomes by shifting energy, shifting thought and getting yourself back on track when ever the need arises. You have the power to bring balance to your body and to your life!
I'm so confident that you will get incredible results with both of these courses and that's why I offer a 30 day money back guarantee!
If you're not seeing results within 30 days, simply ask for a refund.
Get them here, now, as a package...
For only $
That's a massive saving of $ - Don't miss it

Hi Kelly, Thank you for your Energy program and your hospitality for the day. It was very amazing, and has given me some really useful strategies. Thank you for sharing your passion. It truly is infectious. I know I have a lot of growing to do, now I have much clearer picture of where I need to grow and also, most importantly HOW I need to grow.
I call you the psychologist for smart people, and I stand by it. Thank you. ~ Kind Regards, Denise P (Toowoomba, QLD)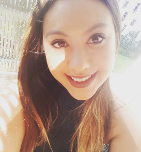 It was absolutely amazing meeting you! To be Completely honest, participating in your program is the best thing I have ever done for myself. Since doing your Mindset Program and talking about the way we think about life, I am looking at the world & "things" differently.
I have really put into practice everything you taught us about being positive (energy goes where attention flows - I think that's right, right? Lol ) and I have found that I am so happy. I mean, I thought I was happy before.... but this is a whole new level! I'm feeling better than ever! - Kind Regards, Michelle. L (Seven Hills, NSW)

The Energy Program was great! I really loved the feeling of the energy pulling on the crystal during the chakra check.
And, the strong feeling that I wasn't alone. I couldn't explain it at the time, but now I believe there was a presence with me, wether it was one of my protecting angels, or someone from the other side. I can't wait until I can actually get messages from them. I just need to stop and listen. Big hugs, miss you all xx - Sandra S (Seven Hills, NSW)

"Before learning about your Mindset Program, I was in a very bad place, my thinking was negative a lot of the time, and I was stagnating.I had to step out of my comfort zone to even attend and I am so glad I did, as I met some of the loveliest people. Not once did anyone not make me feel welcome. My whole outlook on life and people is changing, I am thinking much more positive now, still a work in progress, this program has got me on the right track. I have learned a lot, and I feel I am more aware of my thoughts. This journey with you Kelly has been amazing!" ~ Sharon D. Toowoomba
Elevate Your Mindset & Energy To Alter Your Life Experiences Today
Two Complete Online Courses
$297
This offer will not last forever!