Usui Reiki Practitioners Retreat -Bunya Mountains
Friday 12th - Sunday 14th May 2023
This event is by invitation only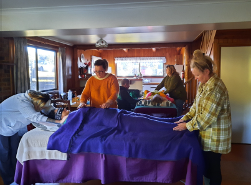 This 3 Day Usui Reiki Practitioners Retreat is designed for people that are already attuned to Usui Reiki, to help you build confidence in your Reiki practise and connection with your Spirit Teams. You will connect with your Spirit Team and release any heaviness from your body and your life as you are fully guided through a full body chakra energy balance for yourself.
Your mind will be calmed in such an easy way with fully guided meditations throughout the retreat that are a pleasure to follow along with and take on as part of a routine for when you get home if you choose to.
You will also be taken through some extremely gentle movements that we use in our Tai Chi warm ups. It is very slow and flowing to get your physicalness moving purposefully. These slow movements also help in the chakra balance process.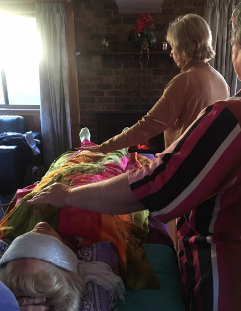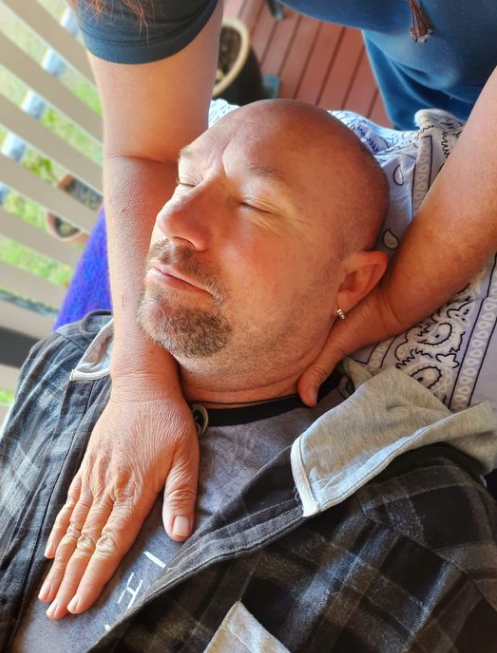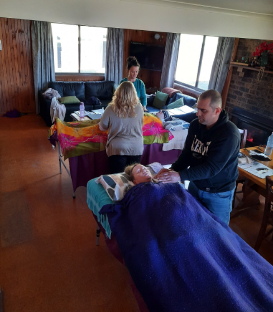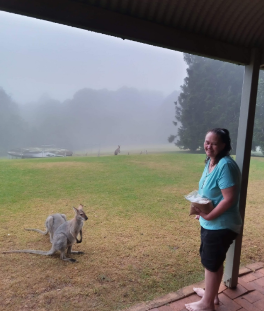 3 Day/2 Night Bunya Mountain Retreat Itinerary
2.00pm - Check in to Silky Oaks. This is our accommodation for the next 2 nights if you will be staying with us.
3.30pm - Gather at Silky Oaks for Introductions
4.00pm - Opening Circle to welcome in positively powerful energies for our weekend ahead

4.20pm - Quick Break

4.30pm - Gentle Movement Session Outside - Tai Chi warm ups as sun sets
5.00pm - Inside for Reiki Scooping Session, Guided Meditation, Reiki Symbols cheat sheets and brief run down of being the Observer over this weekend - not the Absorber!

6.00pm - Your time for dinner and self - evening wind down - showers ect
- Open discussion of the day or anything on your mind by the indoor fire
7.00am - Gather outside Silky Oaks for Silence with Nature (please bring a camp chair to sit on)
7.15am - Reiki Scooping Session and discussion with your peer (Observe the energy) followed by Morning guided meditation.
8.00am - Gentle movement session - Tai Chi Warm Ups

8.30am - Breakfast and self time for reflection

10.00am - Meet back at the Main House for a fully guided Self Reiki Treatment Session. If you'd like to lie down for this session, please bring a yoga mat for yourself. Open discussions after this session in small groups of 2 or 3.

11.00am - Quick Break
11.15am - Giving Reiki to others using the massage tables and chair Reiki. Cutting energy cords after each session that you give.
11.50am - The peel back process to remove energy from you that does not belong to you.
12.00pm - Open discussions and questions
12.30pm - Your time for Lunch and Self. Take time to integrate what has taken place for you so far.
2.00pm - Meet back at Main House as we practise group Reiki sessions, Symbol work, Distance Reiki, One to One Reiki and Present Moment Meditation Practise as we wind down

4.00pm - Take some time for yourself or with your new friends to take a look at the general store and old classroom, feed the wildlife for a while or simply rest your energy
4.30pm - Gentle Movement Session Outside - Tai Chi Warm Ups
5.00pm - Inside to practise reading energy via Reiki Guides (pair up for head positions) and clearing energy techniques.
5.45pm - Story share time. Great practise for people thinking of holding their own workshops to take the floor and share their own stories with Reiki.

6.30pm - Your time for dinner and self - evening wind down - spiritual discussions by the indoor fire. Story sharing can continue if more people want to speak.
7.00am - Gather at the main house for a final Reiki Scooping Session and chair Reiki.
7.45am - Hand to shoulders Reiki circle. Closing circle of this retreat (includes handouts to take home)
8.00am - Clean up. Pack up. Check out by 10am. Have an easy and safe trip home.
End of itinerary. Thank you.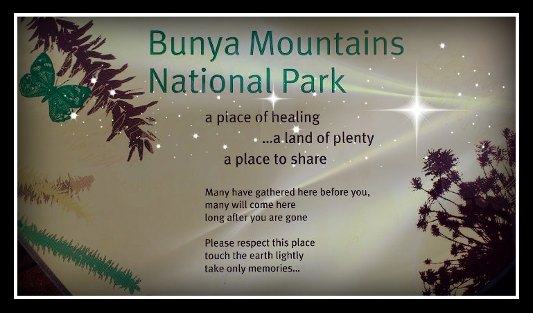 Apart from the Silky Oaks option, any other accommodation and all meals are to be organised by you. They are not included in the retreat pricing.
There are over 100 chalets and homes to choose from if you do not want the Silky Oaks option. You can view them here. Other chalets are great if you're planning on coming along with family and friends and just plan to join us when activities are on.

Contact Kelly directly via the form below to enquire or make your booking.

7 - 10 spots available in the Retreat Accommodation. Spots are being filled. A $100 deposit will secure your spot.
General Cost is $300. Includes everything listed above. This does not include accommodation or food. (See video below about food)

Spots are limited to 7 - 10 people only. $100 non-refundable deposit will secure your spot. Total payment must be completed in full by Friday 28th April 2022. Two weeks prior to the retreat commencement date.
Accommodation at Silky Oaks is available for Friday night and Saturday night. $50 per person for both nights. Retreat participants only.
Usui Reiki Practitioner Retreat Enquiry / Booking Form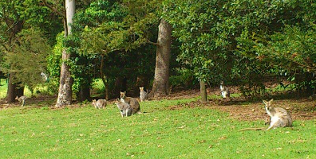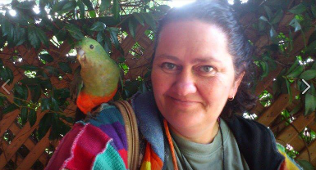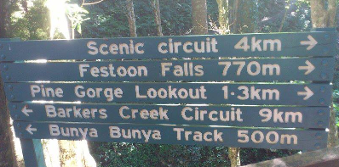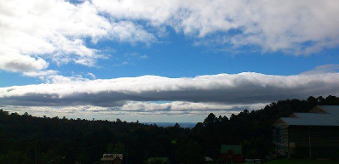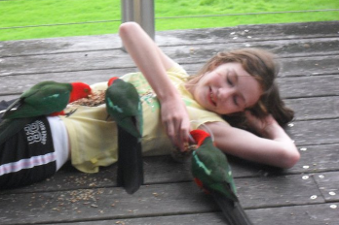 The Magnificent Bunya Mountains is only a
45 minute drive from Kingaroy, Dalby, Nanango
90 mins from Toowoomba
2 hours drive from Caboolture
2.5 or 3 hours drive from Brisbane or Sunshine Coast
4 hours from the Gold Coast or Hervey Bay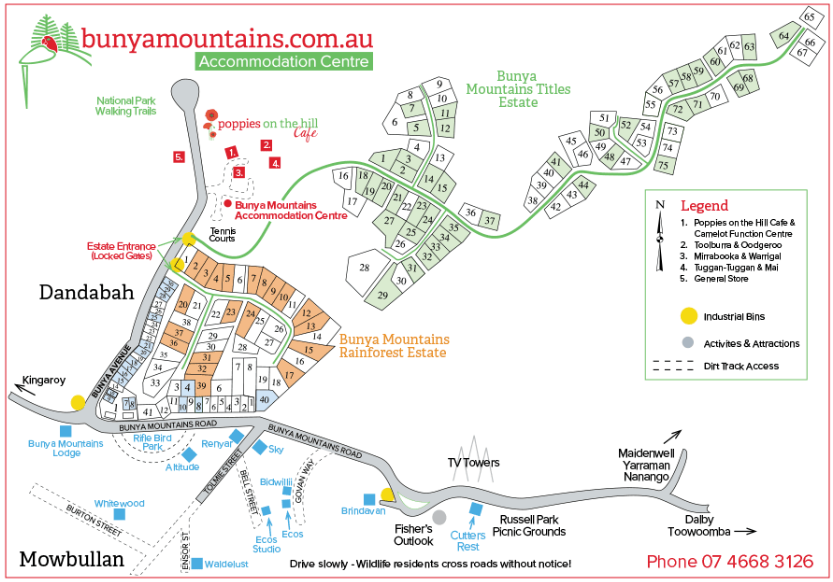 Embrace Your Journey
In Light and with so much Love
~ Kelly Flack
Reiki Master Energy Healer
Mindset Coach
Meditation Guide
Tai Chi Instructor
Awesome Mother and
Wonderful Wife <3