Introduction To Working With Crystals
This is an introductory course on crystals for the beginner who is interested in buying crystals to those that would like to work more closely with crystals.

Duration: 3 hours Cost: $65
On the day we will be covering:
1. Choosing crystals with your eyes and with your energy
2. Cleansing and crystal care
3. Aligning with crystals
4. Using your crystals for healing
5. Rock breathing meditation
5. Programming your crystals
6. Crystal grids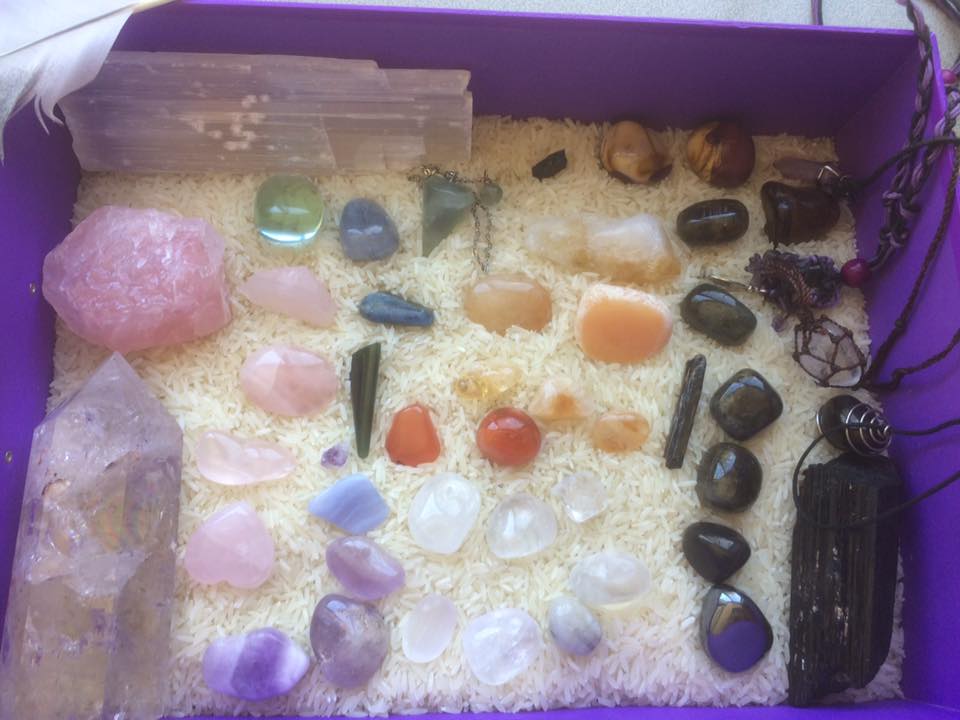 Crystals are vibrational frequency devices and they are beings in their own right. These little rocks of happiness can do so many things for us from clearing blocked energy within our own body to raising the vibrational energy of our home.
During this workshop you will choose (in a very special way) 7 crystals to work with on the day and you'll get to keep them as part of your new crystal team.
You'll come to understand the energy of each crystal, the healing properties it has and how you can use it to positively interact in other parts of your life from romance, to finance.

This workshop allows you to delve more into the world of crystals with like-minded people. It's a relaxed day with plenty of opportunities to ask questions and experiment for yourself, with your new crystal friends.
The price for the course is $65 and this includes 7 crystals, a pouch bag, training, course material and tea or coffee. You simply need to have your own snack and a pen ready on the day.
Teens (13+) are welcome to join any crystal classes as long as they have their parent/guardian participating in the class as well. Cost is the same for each person.
HOW TO BOOK: Get a group of 6 - 12 people together and book a workshop in your own home for a date that suits you :)

HOW TO PAY : I will email you bank details to make your payment to when you have provided booking details
Kind regards
Kelly