Reiki One, Two and Master Degrees
Live Reiki Training Workshops | Reiki Training Online Courses | Refresher Courses
Take your pick from the options below :)
Come and work in both the physical and spiritual realms at the same time
Whether you want to sit Reiki for spiritual and personal growth, for self and family healing or as part of a business, when you are attuned by Kelly, you get even more with Healing Gatherings online or in person. You are not left in the lurch but instead, have the opportunity to continue to grow and build confidence in your healing abilities.
Join Energy Healing Master and Mindset Coach Kelly Flack on an empowering adventure towards spirit team connections, working with Source Energy, clearing blocks and imbalances, recharging yourself to your full potential as you become attuned to the Reiki Degrees.
Whether you're a professional, entrepreneur, student, or just someone looking to tap into your natural healing abilities, the Reiki attunement process will help you achieve just that!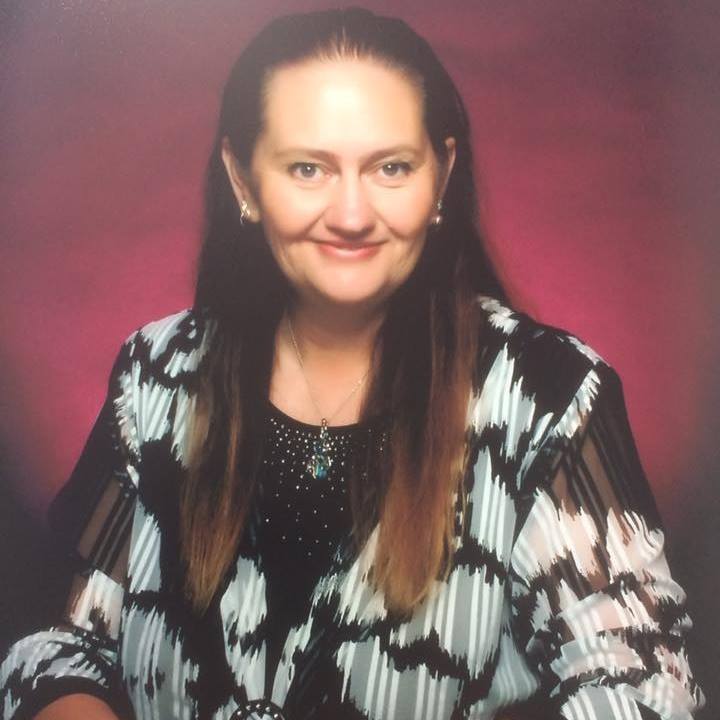 Reiki Refresher Courses 1st & 2nd Degrees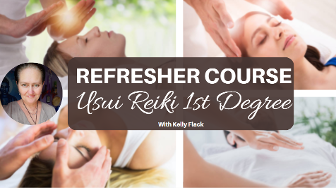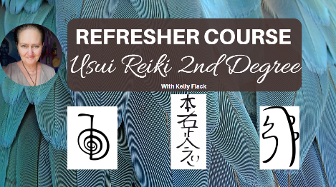 Refresher courses can be done at half the price of an in person course or online. To enquire about 1st and 2nd degree Usui Reiki Refresher courses please contact Kelly for more information
Online Reiki Training Courses - Full Training, Distant Attunements, Certification, Lineage & Online Support
All 3 degrees are available online from the comfort of your own home. Many free previews of the courses are available so click a link below and take a look at what each course involves and how it all works.