Learn How To Work With Energy
"The Journey" will guide you toward :
Positive mind strategies as you get rid of negative thought (thoughts are energetic in vibration)
Learn simple ways to keep all aspects of life in balance for money, relationships, personal power, self love, communication, intuition and higher self realisation
Connection with spirit teams and passed over loved ones
Chakra energy understanding (the big picture)
Working with crystals
Hands-on energy healing for yourself and your loved ones including pets
Guided meditations
And so much more! AND

IT'S FREE!
Sign up to receive one email every week that will teach you about techniques for POSITIVEmindset and energy healing that you can apply to your life journey immediately!
Each piece of information will be taken from the following online courses that I have created. Check them out below :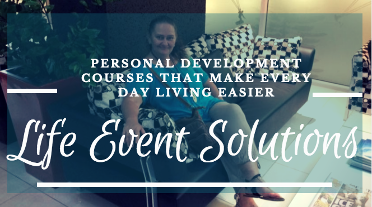 Life Event Solutions contains 7 mini courses that cover how to use your thoughts and energy when it comes to the money, relationships, personal power (confidence), self love, communication, intuition and higher self connections that you have or don't have in your life.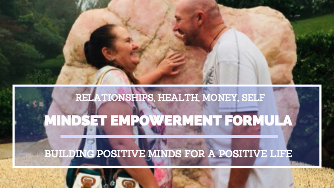 Mindset Empowerment Formula takes you into the depths of your mind when it comes to your relationships, health, money and yourself and gives you the mind tweaks and tricks to be able to shift outcomes in your life simply by shifting your thought!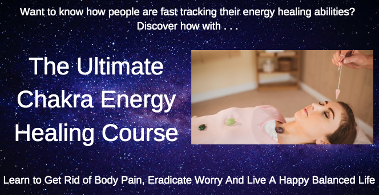 The Chakra Energy Healing Course walks you through how to connect with your spirit team, how to clear and balance chakras to get rid of body pain and also perform energy healing on loved ones including pets and wildlife.



Come join me as I share what I used for myself to elevate my life from unhealthy thoughts and depression to positive mindset, spirit connections, energy healing and a life filled with wonder, fascination and a healthy respect for Self xo


IMPORTANT: Be prepared because this is a JOURNEY. It's not an overnight quick fix. Unsubscribe at any time.


WANT IT ALL RIGHT NOW INSTEAD ?: If you don't want to take the slow route on this journey, you can gain complete access to all 3 of the above courses immediately by clicking here - OR - subscribe to "The Journey" by entering your details in the box for the free version of all of the above courses, and lets get started today!
Check spam and junk folders so you don't miss any of the emails xo If you're subscribing via gmail, please check the promotions tab too!
An enormous amount of my work is freely available on my web pages. There are no ads. If you would like to support my mission of helping as many people as possible experience positive mindset and energy healing, then please feel free to make a donation which will help to keep this website running, uninterrupted with no ads and free for all to use. Thank you so much in advance.
Mindset, Energy & Healing Tips, Videos and Funnies
Free Videos, Blogs, Tips & Tricks To Make Life Easier :)

Scroll the above box to see whats happening on my page right now! Keep in touch and be kept in the loop via my Facebook Page