January 28th Sunday 10am - 12pm
March 16th Saturday 10am - 12pm
May 19th Sunday 10am - 12pm Fam & friends Queens Park


July 6th Saturday 10am - 12pm
September 8th Sunday 10am - 12pm Fam & friends Queens Park
November 2nd Saturday 10am - 12pm


Events For Energy Healing Students (from Kellys Reiki Training Classes)
If you have completed a reiki attunement training course with Kelly, then as a student you are invited to attend these bi-monthly Healing Gatherings around the Toowoomba area.
THIS IS A LIGHT-HEARTED, FUN-FILLED, EASY-GOING GATHERING THAT IS HELD IN THE TOOWOOMBA AREA FOR THE INCREDIBLE PEOPLE THAT HAVE PREVIOUSLY COMPLETED SOME ENERGY TRAINING WITH ME.
Healing Gatherings will be announced via our Facebook page, via the private group page
and via email if you are subscribed to the email list.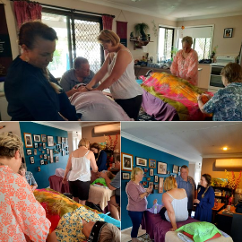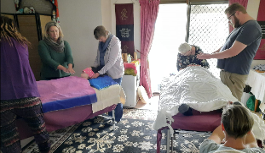 During this event you will have the opportunity to use the tools and techniques that you have learned during your Reiki Training Course that you might have attended, tune into your guides for assistance and work with your healing energy skills.
This Healing Gathering will be a time of giving and receiving with like minded people. Some of which you would have already met. The venue location will mostly be in our home at Gowrie Junction for those that are interested in attending to practise their natural healing abilities.
It's a great way to improve your technique and strengthen your connection with spirit and is also a fantastic way to receive a monthly energy healing for yourself. All too often we put ourselves on the back burner ~ Not Anymore! ♥
Once or twice a year, I hope to open the event up for my students and their family and friends as well. I will let you know when that happens. For the meantime though, this is for past and current students only.
I look forward to seeing you again very soon! Click the button below and book yourself in. Hugs!
xo ~ Kelly
Bookings for these events are essential.
Please fill out the form below to book yourself in or let us know via our private Facebook group.
Healing Gathering Booking Form