I was a bit unsure of this one as I had never had bone broth before (even the name sent shivers down my spine)
It turned out a treat! Delicious and extremely filling. I had no idea!
I had a bit of trouble finding the bone broth to begin with but managed to track it down at the local Woolworths Grocery store. Easy peasy!
Keep reading below for
Ingredients
How to cook keto chicken soup
Tips to making your chicken soup cooking experience better
More about healthy weight loss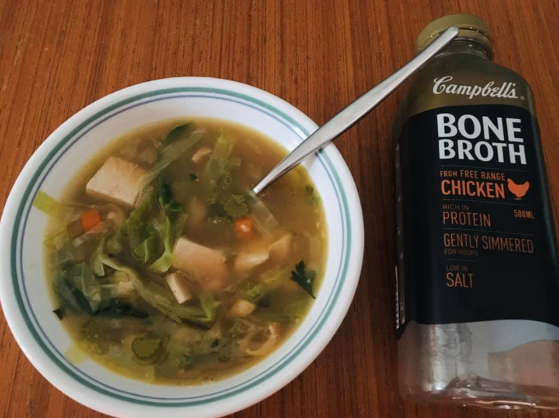 This makes 1 serve
15 grams butter
1/4 stalk of celery
20 grams sliced mushrooms
1 tsp minced garlic
1/4 tsp dried parsley
salt and pepper
250 ml chicken bone broth
1/4 of a small carrot
1/4 diced onion
1/5 shredded pre-cookedBBQ / rotisserie chicken
60 ml thin sliced green cabbage (pretend its noodles) ;)

How to cook keto chicken soup
1. Melt butter in a large pot
2. Chop up the carrot, celery, onion and mushrooms
3. Add them to the pot along with the garlic and cook for 4 mins.
4. Add broth, parsley, salt and pepper and simmer until veggies are tender.

5. Add the cooked chicken and cabbage. Simmer for 15 mins until the cabbage is soft.
I'm not a fan of mushrooms so I left them out of my cooking. All good.
Easy too cook. Store in containers and freeze to save tome another day :)
Yes, I used some chicken skin in there as well. I bought a bbq chook from Woolworths for my chicken soup. That was handy because the rest of the family ate the chicken too.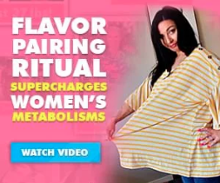 Transparency Note: Some of the products above are affiliate links which means that if you purchase them, I get a commission, small pony, magic wand or some kind of other amazing treasure. I know awesome, right? You can rest assured, I only promote things to you that I really think are fantastical (and I protect you like a mother bear)