Daily Habits
More good habits are being added. Please check back weekly for new things :)
Here are some practices that you could incorporate into new daily habits to improve your body, mind, spirit and your life.
Have a go of some of them for a few weeks and see what resonates with you.


First thing in the morning, before getting out of bed, I give my mindset Reiki.

Four hand positions @ one minute each = 4 minutes
This helps to prepare my mind for the day ahead. It sets me up for a day of ease (instead of stress), so I can respond (not react) with a calm mind (not a chaotic one) and to embrace getting one thing done at a time (instead of feeling overwhelmed with stuff)
Start with The Calling
I call The Light of Universal Love and Healing to me
I call Archangel Michael to me for Protection
I call my Highest Vibrational Guides To me
Please help to move Reiki through me, not from me
Into my mind and throughout my day today
For my Highest Will and Good


And then go on to treat the eyes, ears, top of head, back of head and have a beautifully peaceful day ahead knowing that your Reiki Guides are with your every step of the way :) If you're not yet attuned to Reiki Energy learn more here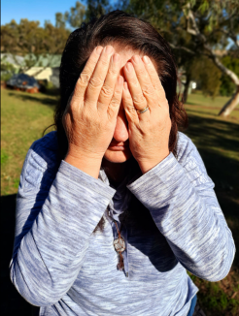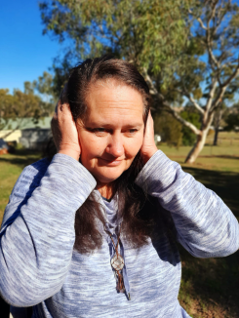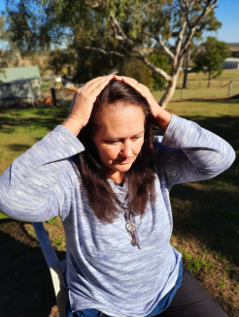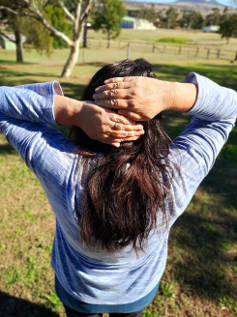 From Monday to Friday I walk Harley (dog) every morning and take a photo or video of our walk and put it on my Facebook business page to hold myself accountable.
I encourage you to walk too and add your photo in the comments of each weekday post so we can keep each other on track :)



After our walk I do Tai Chi. Each class begins with a gentle warm up which consists of a series of easy stretches. I will do a LIVE set once a week for all of September 2023 on my Facebook page. When you see it, simply follow along with the warm ups. Come to this page daily to follow the video until Thursday comes around again :) and then there will be a new video added below.
Past students will be able to follow along with the set as well. If you have not learned the set, you can find it here. Do not push yourself. Tai Chi teaches your body how to move slowly and with ease. Listen to your body as everything about you slows right down. Mind and thoughts included. CLICK HERE to watch the Tai Chi Warm Up Exercises on Youtube.


Opposite is the last LIVE video that was done on the Facebook page. I do my set every weekday with my walking. I'll aim for Thursday morning LIVE videos:)


There are 19 movements to learn within this set. I will omit the purple part on live videos just to keep it short. They are as follows:
1. Commencement of Tai Chi
2. Open/Close
3. Wave Hands Like Clouds (x3 left)
4. Open/Close
5. Fair Lady Works The Shuttle (left & right)
6. Open/Close
7. Toe Kick (left & right)
8. Open/Close
9. Wave Hands Like Clouds (x3 right)
10. Open/Close
11. Wave Hands Like Clouds (x3 left)
12. Open/Close
13. Stroking Birds Tail (left)
14. Open/Close
15. Stroking Birds Tail (right)
16. Open/Close
17. Wave Hands Like Clouds (x3 right)
18. Open/Close
19. Closing Movement

Tai Chi Health Benefits:
Is suitable for almost anyone


Relieves pain and improves quality of life for people with arthritis and medical conditions

Improves muscular strength and endurance, flexibility, balance and posture

Relieves stress, improves concentration and relaxation

Integrates body and mind

Socialise with new friends
After the morning exercise, it's my time to juice :)
It was near the end of August 2023 and I knew I had to do something good for my body. I'd never been a juice person before. I was always the one who tried this way of eating and that way of eating and never really stuck to anything long term. The old bad ways always seemed to creep back in and take over again. This time, it feels different! I feel like it's time! It's really time for this to happen for me and I'm soaking in everything I'm learning and have been applying it daily! I am moving into this slowly.
The first week I did the celery juice every day for 7 days. And then ate my usual "whatevers". The second week I added lemon water before the celery juice and planted 18 celery plants in my garden (I figure I'll need them because I'm loving this). The third week I began a daily morning cleanse as laid out by the Medical Medium. I figured the morning cleanse only lasts until lunch time each day and that has kept me going. Feeling really good. I'm hooked!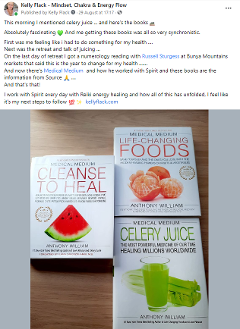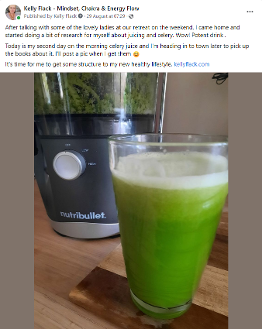 I start with half a lemon squeezed into 16oz water and wait 20 mins. Next is 16 oz of pure celery juice. Nothing else added. Wait at least 20 mins before eating or drinking anything else.
When I start getting hungry I'll have my oats and fruit as below.
Just eat fruit or make juices and have those until lunch time. That's the morning fast :) I recommend reading the Medical Medium books though as he explains HOW celery juice works in your body. Amazing stuff! Absolutely amazing, and all his teachings come directly from spirit :) Get the books!
Crystal Grounding Practice
When I'm feeling scattered and my mind has too many things going on, I turn to this practice.
I sit on the grass with my crystals. I hold each one and read the piece of paper that it came with. I feel into the energies of the crystals and within 10 minutes, I'm always calm. Works like a charm :)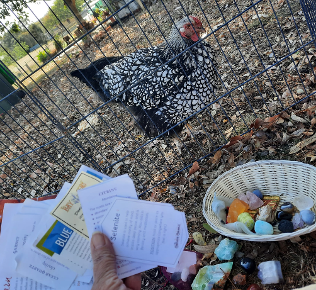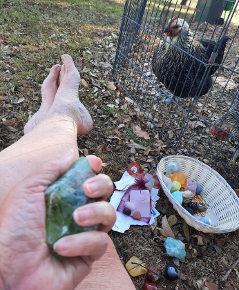 Use at your own discretion
Breathwork helps to oxygenate the body and brain. Deep breathing relaxes the body. This activates the parasympathetic nervous system which reduces anxiety.

Tears can sometimes flow as trauma is expelled through long session breathwork by releasing tension and held in energy that is deeply rooted within the subconscious of the person.
Here is a short ten minute breathwork session. I try to put this into my day a few times a week. If you enjoy this short session, you could also find many longer sessions that are local to you or online. Simply do a search for your "Breathwork Suburb State" (Your suburb and state)
Meditation is like pressing a pause button to stop the chaos of the world for a little while. These audios provide a relaxing opportunity to experience some of the easier ways of calming your mind, enhancing your wellbeing and getting present within yourself.
Benefits of Meditation Group:
Gets you present and keeps you calm and relaxed
Become more in tune with your Divine Essence
Increase positive emotions, compassion, immune function
Gain control over emotions and your ability to focus
Decrease anxiety, stress, pain, feelings of loneliness and depression
Gets you out of the house to be with like minded people
Below are 27 Guided Meditation Journeys.
If you like, try one each evening or listen any time during the day. Enjoy.