This session is all about you. One session tailored to suit your specific needs. Completely You. New pricing : 60 mins from $70 cash
As you go about your day you'll encounter energy and frequencies all around you that can affect your energy field. If these energies or frequencies are low in nature such as anxiety, anger, fear, worry, frustration etc, this can cause our chakras or energy centres to become blocked or off balance. Allow yourself to be completely open with this session. Completely you with all the baggage and BS (belief systems and bullshit) that you might be encountering at present so it can all be addressed for clearing and balancing.
Maybe you're simply after some relaxation and rejuvenation or just a holistic and affordable new fortnightly or monthly self-care treatment. This can be done as well.
This fabulous full body energy relaxation and spiritual empowerment session is tailored to your needs and combats tension, aches and pains and melts away the chaos of a busy mind. Very much a personalised treatment that promotes a feeling of peace and well-being. However, it doesn't have to be just about your physical body. These sessions can take you as deep as you want to go.
If you're having any worries around money or work, this can impact on your root chakra energy centre. Let Kelly know about this. Any difficulties around relationships whether they be with loved ones or with work colleagues can affect your sacral chakra. Lacking self confidence can bring an imbalance to the solar plexus while blocking love around others and depression can affect the heart centre. Not speaking your words or lashing out with words can block the throat chakra and bring pain to the shoulders, neck and throat. Third eye can be affected by indecisiveness and self doubt and the crown chakra can become blocked when you hold back from life itself.
All of these things and many more can be addressed at your personalised session and everything remains completely confidential.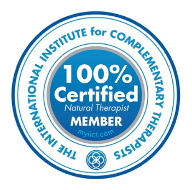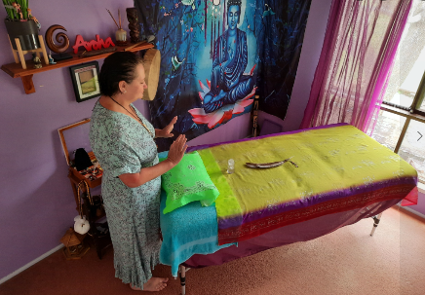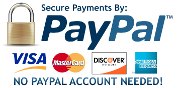 Location : Gowrie Junction (near Toowoomba, QLD)
Session Duration and Cost when paying cash : 60 minutes $70 / 90 minutes $95 / 2 hours $120
Every 60 minute session includes 3 choices to include into your session from the booking form below or Kelly will intuitively choose them for you on the day.
Please give at least 24 hours notice. This gives Kelly time to confirm and prepare your appointment. Availability is :
Monday between 10am - 5pm
Wednesday between 10am - 5pm
Thursday between 10am - 5pm
Saturday between 9am - 2pm
Sunday between 9am - 2pm
Completely You Booking Form