Add any package to your Reiki and Crystal Healing experience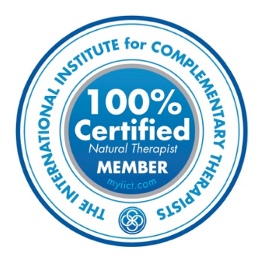 The Crystal Package is available with every 30 minute Reiki and Crystal Healing Session.
Simply book a treatment, and let Kelly know you'd like to add the Crystal Package as well.
Crystal Package $25
30 minute treatments - $40
75 minute treatments - $80

Relaxation Indulgence
90 mins

This signature package is where Kelly combines energy healing, crystal therapy, kansa wand facial massage and reiki spiritual guidance into a unique blend. This fabulous full body energy relaxation and spiritual empowerment is tailored to your needs and combats tension, aches and pains and melts away the chaos of a busy mind. Very much a personalised treatment that promotes a feeling of peace and well-being. 90 mins $120

Crystal Clarity
75 mins
Let go of your inhibitions and unwind as crystals are placed on and around your body to help it get back to it's natural rhythm. Crystals align the body vibrationally and can ease mental and emotional stress as well as calming the mind. 75 mins $80 - includes 15 minute chat with helpful tips

Beaming Bliss Facial
20 mins
Beaming Bliss Facial uses The Kansa Wand which is a facial massage device made of wood and Kansa metal, designed to balance your chakras and skin's pH level. Kansa facial massage stimulates circulation, resulting in clearer, plumper, smoother skin used with Jojoba Oil which is naturally gentle and non-irritating, making it perfect for basically every skin type; it hydrates dry skin, soothes sensitive skin & helps heal breakouts. 20 mins $30*

Serenity
75 mins

Kick your shoes off and let go of the day as you allow all of your tension, pains and worries to melt away as Kelly applies Reiki which allows the body to utilize it's own natural healing abilities. Soak up the high vibrational frequencies from crystals that may be placed around you and on you as you release any stress and heaviness that is no longer of benefit to you. With "Serenity" you can let it all go. 75 mins $80 includes 15 minute chat with helpful tips



Chakra Reading and Balance
75 mins

As you lay on the massage table, Kelly and the pendulum will check your bodys energy centres. Relax as any energetic blockages and imbalances are cleared and your bodys energy is recharged and balanced. Crystals may be placed on your body as part of the healing process. 75 mins $80 - includes 15 minute chat with helpful tips


Credit to "Poster My Wall" for an awesome and user friendly image creation platform. All above images on this page were made by using PosterMyWall.