Messages Via Kelly 19th April 2020
A Facebook friend all the way from Canada, mentioned that there was a meditation on today at 11am. It was 11 minutes to 11am when I finished watching the video about this meditation so I thought, yep, lets do it! (Thank you Shawn) :)
I grabbed my personal crystal stash and headed outside. Sat down with the crystals and these are the ones that wanted to work with me at this time.
I took a few deep breaths, called my Guides to me and asked them to help me visualise things that would be of benefit to humanity for our highest will and good.
I tend to get "myself" right out of the way so Source can work through me. After all, MY thoughts of what I want for humanity could be completely different to what humanity actually needs.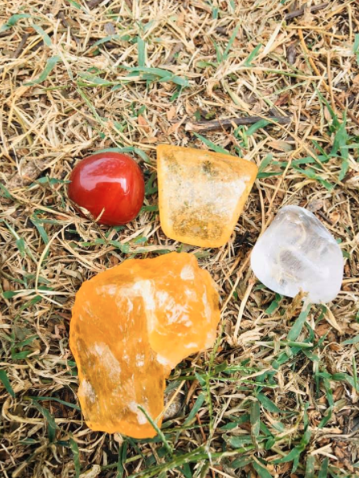 I was then given visions of people smiling and communicating, lovingly, sharing ideas and advice and uplifting one another. I saw gardens of foods and flowers and communities of helpfulness and compassion all around the world. I thought to myself, what a wonderful way to be. Yes please :)
But the first thing was complete open communication in a caring and understanding way. That was up front and the very first thing we would need to learn how to do together.


I then held carnelian. She has some shades of lines going across her. I was told that we would all need to make our way to the same path/lines eventually.
(I'm guessing this is how the communities will begin to form with a group of people thinking along the same "lines")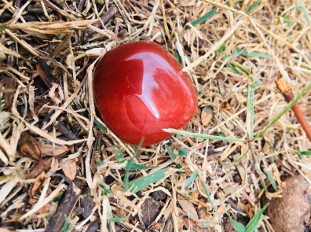 Next I held Amber. Amber has bubbles in it. The messages from this one today was . . .
. . . even though we might feel "stuck in time", we don't have to. Keep moving, even if ever so slowly.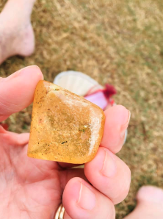 Orange Calcite I know as the playful one :)
This particular piece has a two-toned colour of orange and white.
The messages from this crystal today was . . .
. . . not everything is black and white. Keep playing. Hold hope.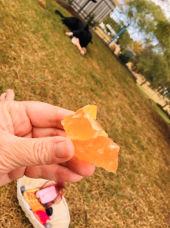 Clear Quartz told me . . .
. . . no matter how many scars you've been though, always hold the Light.
Love to All xo - Kelly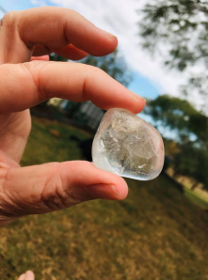 More Resources Below if Interested
In this world of energetic frequencies, absolutely everything is possible. Dive a bit deeper into the Great Awakening of 2020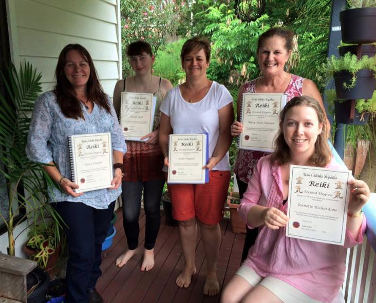 Energy healing for release of pain, clear mind and spiritual growth
1st, 2nd and Master Degree Courses and certification with Energy Healing Master & Mindset Coach, Kelly Flack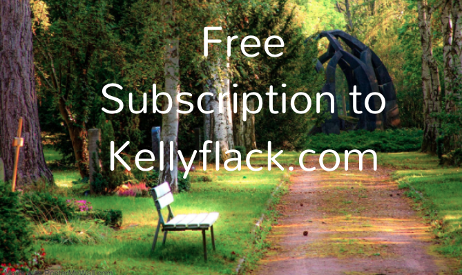 Everyone wants an easier life! Learn how to use positive mindset and energy healing to accomplish exactly that. Delivered direct to your email inbox! Unsubscribe at any time.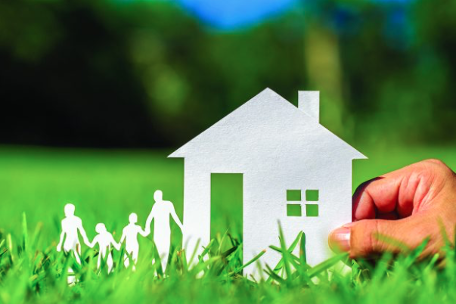 Choose from Energy Healing Treatments or Tai Chi and Meditation Classesthat can be held in the comfort of your own home. Get the whole family involved in these at-home-benefits.If you're in Toowoomba and surrounding areas, Kelly can come to you!
About Your Facilitator, Kelly Flack
Kelly Flack is a professional energy healing master, mindset coach and mentor.
As a wife and mother of two, Kelly's life changed when she hit rock bottom of depression. She was then guided to discover more about the human potential and she grabbed that chance with all she had.
Since then she has:
Created Positive Mindset and Energy Healing Programs along with Life Enhancing Sessions
Held monthly Healing Gatherings in Toowoomba for local students to practise and build confidence in their energy healing abilities
Built several online courses of meditation, mindset and energy for self healing and personal growth
Kelly specialises in helping people that have somehow become lost in life and feel stuck in todays society. She helps you to tune into your true nature as mindsets shift, energy amplifies and life comes back into a beautiful balance under a brand new and exciting perspective.