Crystals, Pendulums, Smudges and more!

Welcome to our store of beautiful crystal pieces, pendulums, printables and more.
Your purchases can be picked up in Gowrie Junction or posted Australia wide with love.


Crystal Tumbles & Raw Pieces
Price is per pendulum. Thank you for your patience as the rest ofthis store is being built.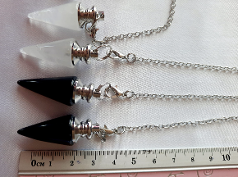 Black Onyx (small) $5
Clear Quartz (small) $5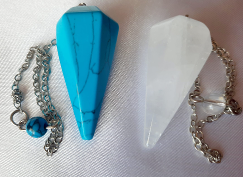 Clear Quartz (regular) $15
Blue Howlite (regular) $15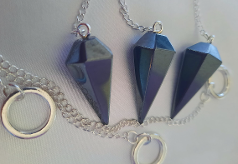 Printables Printed For You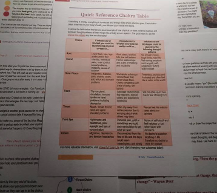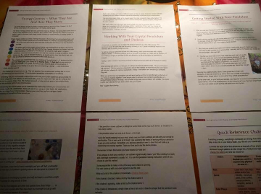 Getting Started with Chakras and Crystal Pendulums $11.95
This 6 page guide which includes detailed information on:
Energy Centres ~ What they are and how they move
Working with your pendulum and energy centres
Easy to follow steps of getting to know your pendulum before you begin working with them
Easy to follow steps of how to cleanse, care for and recharge your crystals
The layout of the seven main chakras so you know where to place your crystal pendulum for a chakra check
Quick reference chakra table to see what blocked and imbalanced chakras could be causing in your physical body, external reality and the thought pattern that could be associated with creating the blockage or imbalance
A very handy, easy to understand guide and quick reference to getting started with chakras and crystal pendulums.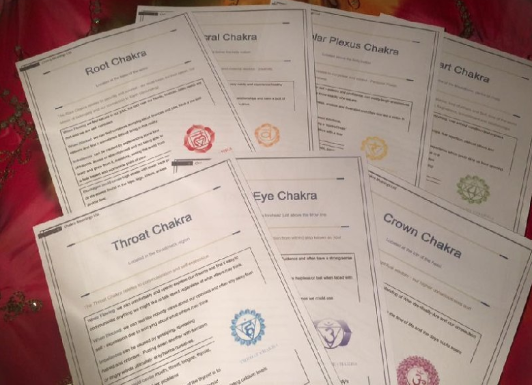 Chakra Meanings Quick Reference Guide $11.95
Use the detailed information in your 7 page printable Chakra Meanings Quick Reference Guide during chakra checks and chakra balances on yourself and on other people.
Each page details information on each chakra in an easy to understand manner.
When you refer to your Chakra Meanings Quick Reference Guide you will be able to:
See what each Chakra relates to
Understand how these energy centres can affect your relationships, finances and health
Get an idea of what you could expect in your external world when your Chakra is flowing/spinning freely
Discover how you could be causing your Chakras to be imbalanced
See what you could expect in your external reality when a Chakra is blocked
Learn about some internal physical symptoms that you could be experiencing due to a blocked Chakra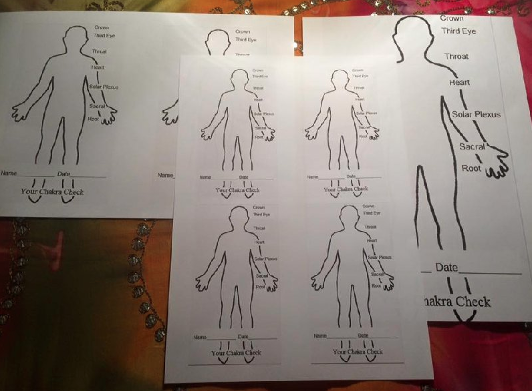 Blank Chakra Check Charts 3 Sizes $7.95
Use these blank chakra check charts to record the results that you get when checking another persons chakras.
The 3 pages included offer 3 different sized charts with room to add your own notes during the chakra check and also enough room to add your own website address or contact information.
Each chart labels the seven main chakras and their general location and there is also an area to write the name of the person and the date of the chakra check results.
Thank you for your patience as this store is being built