#4 Laying Foundations For The Mind

So basically, think back to a time when something happened that made you crack up laughing. You know the kind of laugh I mean . . . One where you laughed so much that tears ran down your face. It doesn't matter what it was, as long as it involved HUGE laughter :)
Find your "Happy Thought" first before you scroll down any further okay ..... ;-)
Watch the "Little Notes" video below
Stick one on the bathroom mirror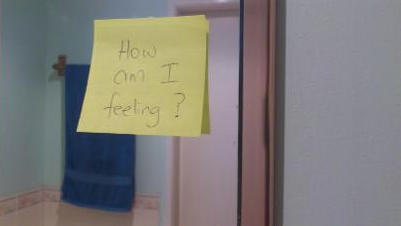 and one on the kitchen jug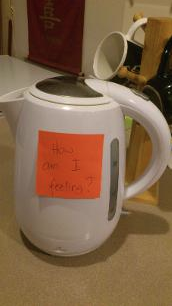 One on the bedside table area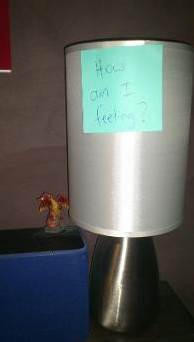 Write up your little notes before you scroll down any further. In the images above I have used sticky notes but you can use paper and tape or blue tack.
These little notes are part of your mind trigger strategy and when you use it, it WILL work for you!
Get those notes written up - "How am I feeling?" - and stick them around your home now :-) And then I'll see you in the next video




Write up as many little notes as you like and plaster the house if you want to! It's all good. The more you are reminded, the faster this new habit will sink in!
When you see your gentle reminders throughout the day, check in with yourself. It only takes 20 seconds.
Verbally ask yourself - "How am I feeling?"
Depending on what you are thinking, either a happy feeling will come back or a bad feeling will come back. (Be aware of the feeling that comes ~ "listen" ) Sometimes you might have an e-motion attached to the feeling. E-motion is simply Energy in Motion.
If a bad feeling comes back, focus for 20 seconds on your "happy thought" until you find your good feeling again. Get into that happy vibration. Think happy = Feel happy = Attract more to be happy about.
Energy Flows Where Attention Goes! (Internally and Externally) This is certainly one way to GET CONSCIOUS! This will create your good habit. A habit of checking in with yourself and if need be, taking your attention from 'what is' and placing it on what is preferred. "We are what we repeatedly do. Excellence, then, is not an act, but a habit." - Aristotle
This could be one the easiest steps to ignore but it is also one of THE most important ones to get done! You see, the little notes around your home are actually helping you to re-train your way of thinking as your mind becomes consciously AWARE of the thoughts (and inevitably the outcomes in life) that you are sending your energies toward.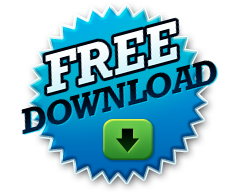 As I mentioned previously, negative thoughts create negative emotions which turn into negative energy held in your body's energy centres/chakras and your chakras distribute energy to ALL areas of YOUR life!

Imagine what POSITIVE thoughts can do! :) Wow! The Magnificence of You!
Remember to download your audio "Thought Awareness, Allowing and Letting Go". You can download this for free via the instructions in todays email. Or you can pay the small price for it and the money will go toward keeping this site and email service running. Either way, I thank you. Enjoy!
An enormous amount of my work is freely available on my web pages. There are no ads. If you would like to support my mission of showing the world that positive mindset and energy healing can change the direction of ones entire life for the better, then please feel free to make a donation which will help to keep this website running and free for all to use:
Hey Strong Mind,
How are you going so far? Comment below
Freebies - Events & Courses