Clear Quartz is a Master Healer and can be used for any condition. It is the most powerful healing crystal and energy amplifier on the planet.

Clear Quartz works on a vibrational level and attunes to the specific energy of the person needing healing as it takes that energy to the most perfect state.

Clear Quartz will gently lift your energy as it gives you what it knows you can handle.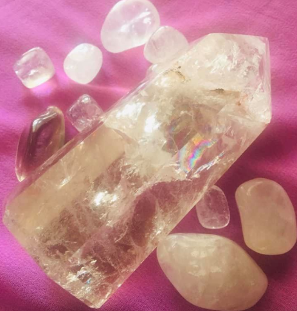 Clear Quartz will integrate and balance all aspects of the self - physical, mental, emotional and spiritual and will promote positive thought patterns, inspiration and imagination
Clear Quartz can be programmed to increase awareness and clarity in thinking, healing, meditation, communication with guides, past-life recall, attracting love or prosperity, or virtually any purpose.
Clear Quartz can be used for stimulating the Crown Chakra. However, this master healer can be used for all chakras.
When you receive your crystal set, carry them around in your pocket, sleep with them by your bedside table or simply place them on yourself or your client with the intent to heal.
(See image below for crystal placement)
If you are attuned to Reiki 2nd degree, add your symbols to amplify healing energy :)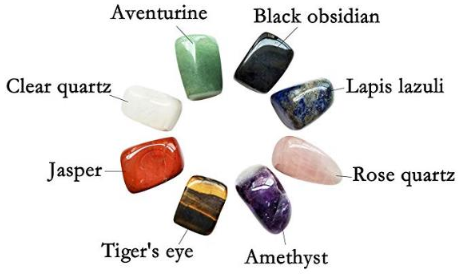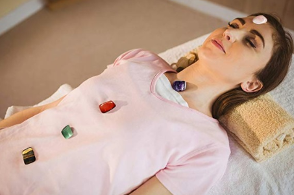 Great bulk buy for self healing or to use as give aways to family, friends and clients.
Clear Quartz are wonderful tools for Reiki Practitioners to incorporate into their healing practise.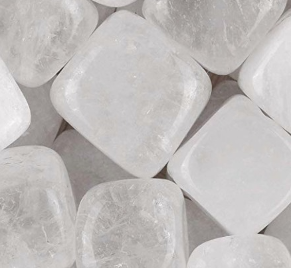 More About Crystals . . .
Transparency Note: Some of the products above are affiliate links which means that if you purchase them, I get a commission, small pony, magic wand or some kind of other amazing treasure. I know awesome, right? You can rest assured, I only promote things to you that I really think are fantastical (and I protect you like a mother bear)
Do you use clear quartz yet?
If so, tell us a bit about it?
let us know In The Comments Below